At Bartlett Surgery & Specialty Clinic, we do everything possible to help our patients feel comfortable and at ease. From our specialty-trained general surgeon, to our experienced support staff, we provide treatement options so you can get back to the important things in your life. Our providers and support staff are experts in their disciplines and will ensure you receive the highest quality of care possible. We offer care throughout Southeast Alaska.
Meet Our Providers: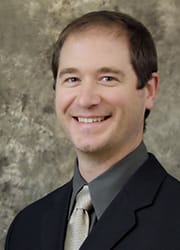 Benjamin Miller, DO is a board-certified General Surgeon and has been on staff at Bartlett Regional Hospital caring for patients of Juneau and SE Alaska since 2008. As a Doctor of Osteopathic Medicine, or DO, Dr. Benjamin Miller is a fully licensed physician trained in a whole-person approach to treatment and care. DOs are trained to listen and partner with their patients to help them get healthy and stay well.
Christie Bentz DMS, MS-PAC
is a nationally board-certified physician assistant, specializing in general surgery in the hospital and outpatient setting since 2015. Christie provides clinic consultation for gastroenterology procedures and other general surgery conditions. She performs various in-office procedures including incision and drainage, lipoma removals, cyst removals and mediport removals.
Appointments are available at the Bartlett Surgery & Specialty Clinic
3225 Hospital Drive, Suite 101-A
Juneau, AK 99801
Phone: 907.796.8700
Fax: 907.796.8710 or 855-266-2722
The general surgeons at Bartlett Regional Hospital are trained to perform a wide variety of surgical procedures, most often using minimally-invasive techniques also called advanced laparoscopic. Minimally-invasive surgery allows surgeons to perform procedures that would otherwise require longer, more complicated recovery. Benefits of minimally-invasive surgery include: 
Reduced pain
Fewer complications
Shorter recovery times
Specific Services offered by the general surgery clinic include:
Anal fistula, fissure or abscess treatment
Appendix removal
Breast surgery for cancer and benign disease
Colon cancer surgery
Crohn's and ulcerative colitis treatment
Diverticulitis
Endoscopic services to include EGD, Colonoscopy, polypectomy and feeding tube insertion
Gallbladder surgery
Hemorrhoid treatment
Hernia surgery
Liver, pancreas and biliary surgery
Minimally invasive and advanced laparoscopic surgery
Skin and soft tissue excisions
We are taking precautions to keep everyone safe and protected from possible exposure to COVID-19 during appointments at our clinic. 
Face Covers Are Mandatory: All providers, staff, patients and visitors must wear face masks at all times when in our clinic. If you do not have a face mask, one will be provided for you. 
Screening: Clinic staff will contact you prior to your visit to ask a series of screening questions. Upon arrival to the clinic, our nurse will continue with the screening process  including collecting your vitals.
Enhanced Hand Hygiene: We have hand sanitizing stations throughout the clinic to encourage hand hygiene for all staff, patients and visitors.
Telehealth Options: Please contact our clinic if you prefer to have an appointment by phone or video call. 
The health & safety of our patients, our staff and our community remains our top priority. 
Please review the following information prior to visiting Bartlett's main campus: What you need to know about COVID-19 & COVID-19 Visitor Policy