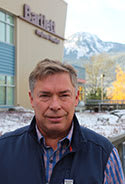 Kevin Benson
Chief Financial Officer, Interim Chief Executive Officer
907.796.8402
Kevin Benson joined the Bartlett Senior Leadership team in October, 2018. Prior to moving to Juneau, he was Chief Financial Officer at Ortonville Area Health Services in Ortonville, Minnesota for six years. Mr. Benson has been working in healthcare finance for more than 30 years, mainly in Minnesota and North Dakota. An outdoor enthusiast, he looks forward to warmer winters and snowboarding at Eaglecrest. Mr. Benson holds a Bachelors degree in Business Administration from Concordia College in Moorhead, Minnesota.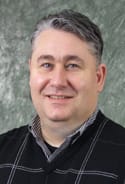 William C. Gardner, RN
Chief Operating Officer
907.796.8678
William Gardner began his career at BRH in 2009 as the Medical Surgical/Infusion Clinic Director. His role expanded over several more clinical areas and in 2012 Mr. Gardner was selected to be the Chief Nursing Officer. In 2014 Mr. Gardner's responsibilities grew to include ancillary departments as he accepted the role of Chief Clinical Officer. Mr. Gardner was promoted to serve as BRH's Chief Operating Officer in May of 2019.
Mr. Gardner earned his BSN at the Medical University of South Carolina. He also earned an MSN, HCM and his MBA at the University of Phoenix. Mr. Gardner has served in a variety of roles in both for and non-profit health care systems throughout the country. Mr. Gardner also taught health care and business courses at the University of Phoenix for several years. With 25 years in healthcare, Mr. Gardner brings a rich mixture of experience and patient focus to our organization. He has a strong commitment to making the rural healthcare setting a high quality and valued experience for both BRH patients and employees in our community.
Rose Lawhorne
Chief Nursing Officer
907.796.8310
Rose Lawhorne began her journey at Bartlett Regional Hospital in 1993, working in the patient registration and billing departments for six years. In 1999 she moved to Anchorage, Alaska, where she obtained her nursing degree and worked at Alaska Regional Hospital. She returned to Bartlett in 2002, working in Critical Care and the Emergency Department (ED) till she became ED Director in 2010. Over the years, she was given responsibility for additional areas and became Assistant Chief Clinical Officer. Currently, as Chief Nursing Officer, she continues to build Bartlett's nursing departments as a collaborative, unified team that provides our community with quality, patient-centered care in a sustainable manner, as directed by our mission statement.
Ms. Lawhorne holds an Associate of Applied Science in Nursing from University of Alaska, a Bachelor of Science in Nursing from University of Phoenix, and a Master of Science in Nursing/Master of Health Administration from University of Phoenix.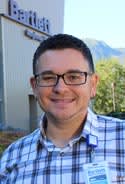 Bradley Grigg
Chief Behavioral Health Officer
907.796.8583
Bradley Grigg joined the Bartlett Senior Leadership Team on July 24, 2017.
Mr. Grigg's prior two decades of behavioral healthcare experience (12 in Juneau) included serving as the Independent Living Directing Clinician/Therapeutic Foster Parent at the Smoky Mountain Children's Home in Sevierville, Tennessee; Executive Director of Residential Programs at the Heart of Florida Youth Ranch, Ocala, Florida; Clinical Case Management/Residential Program Supervisor & Emergency Services Clinician at Juneau Alliance for Mental Health, Juneau, Alaska; Children's Behavioral Health Specialist, State of Alaska, Division of Behavioral Health, Juneau, Alaska; Statewide Community Mental Health Program Administrator, State of Alaska, Division of Behavioral Health, Juneau, Alaska; Executive Director, Juneau Youth Services, Juneau, Alaska.
Mr. Grigg holds a Bachelor of Art degree Lee University, Cleveland, Tennessee; Master of Arts from COGTS, Cleveland Tennessee.
He is currently enrolled in the Master of Business Administration (emphasis in Health Care Management) program at Southern New Hampshire University.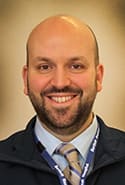 Dallas Hargrave
Human Resources Director
907.796.8677
Dallas Hargrave joined the senior leadership team of Bartlett Regional Hospital in January 2016 in his role as Human Resources and Risk Management Director for the City and Borough of Juneau.
Mr. Hargrave previously served as the Human Resource Manager for the State of Alaska, Department of Health and Social Services; worked in the State of Alaska, Department of Administration, Division of Personnel and Labor Relations; and also worked as an Assistant Public Defender and as a Law Clerk.
Mr. Hargrave possesses a BA in Biology and Political Science from Pacific Lutheran University, a Master of Public Administration from the University of Alaska, Southeast, and a Juris Doctorate from the University of Denver, Sturm College of Law.